Chris used to do...
Crank Shortening, Repairs and Modifications
Crank shortening
Most solid aluminium cranks can be shortened by reshaping their ends and then drilling, tapping and facing new pedal holes. Special jigs are used to ensure the accuracy of this work, which is still available from Highpath Engineering.
Advice on choosing the correct crank length is given on the Cranks information page.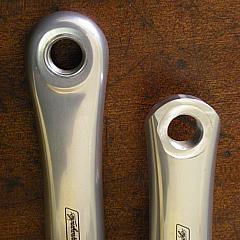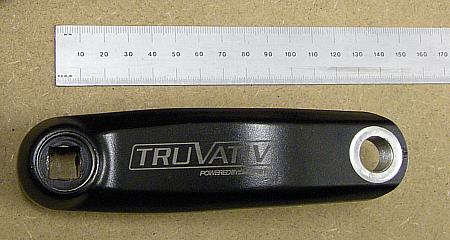 top of page

Other repairs and modifications
(All still available from Highpath Engineering.)
Pedal thread repairs
Stripped, damaged and crooked pedal threads can usually be repaired by installing a new thread insert. The surrounding area is faced off square.
Extractor thread repairs
These can usually be retapped to a larger size for use with an oversize alloy dustcap and extractor tool.
Tandem cranks
Standard cranks can be reverse-thread to turn them into tandem crossover cranks.
Track cranks to double cranks Double cranks to triple cranks
Both these modifications are usually possible.