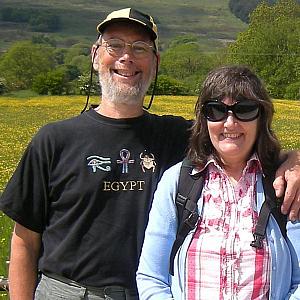 We are Chris and Di Bell and we live in an old cottage in rural West Wales. Welcome to our little website!
Chris is a retired engineer who used to make special bits for cycles (see below). Di is a retired social worker who enjoys gardening and looks after Chris.
Our daughter Sandra lives in Bristol with our 4 grandchildren Craig, Alesha, Cayla and Mason.
We met in the 1970s in the beautiful country of Lesotho where we were volunteer teachers. Our African experiences have influeneced us for the rest of our lives.
Nowadays we enjoy welcoming friends and visitors from all corners of the World through the Servas peace host organisation.
If you need to find us, here's a map.
Prostate Cancer
Chris was diagnosed with prostate cancer in 2004 and it has now reached the 'advanced' stage of the disease.
His prostate cancer website tells you things that could save your life...

www.prostate-cancer-support.co.uk

Cycletouring
Prostate cancer woke Chris up to just how precious every day is, with no time to waste. Since diagnosis, he's ridden some 24,000 km across Europe, mainly solo, and raised over £ 27,000 (37,000 euros) for some wonderful charities. Click on the links for photos and further information...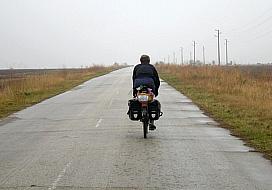 EGGrings
Chris became well-known in cycling circles for designing and making EGGring custom chainrings, including Oval ones...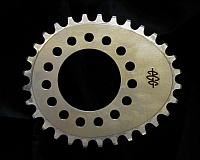 Swing Cranks
Chris also designed Pulse Swing Cranks for cyclists with stiff knees, still being produced by Highpath Engineering...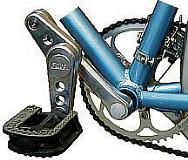 the BROX
The BROX quadricycle was designed and prototyped by Chris and Dave Wrath-Sharman....